Fire Rated Ceiling and Wall Access Door
Dispatched same day for next working day (Mon-Thur) if ordered before 2:30pm. 12pm on Friday
Our fire rated metal door beaded frame access doors are designed to be installed directly into a clear structural opening and screw fixed/bolted into plate. The 25mm concealed beaded frame is ideal for tape and jointing on site with a wet finish. This provides a flush access panel with no visible frame. These panels are intended for internal use only. Fire rating available for 1 hour or 2 hours for wall panels to BS EN 1634-1
Manufacture
Fire rated access doors are manufactured from 1.2mm Zintec steel and finished in a white powder coating (RAL 9010 20% gloss). Fire rated to BS EN 1634-1. The flush metal door has a 25mm wide beaded Frame and a concealed continuous hinge which is secured using a three-way lock with metal tee key.
Available in a range of standard sizes up to 600 x 1200. We also offer custom manufacturing where the panel can be made to almost any specification, including air tight, acoustic rated, or even double leaf with a wide range of locking options. Call our sales team for more information.

Fire Rated
This is a fire rated access cover. The CAD/WAP.B/FR60/120 access panel has been successfully tested to give up to 1 hour integrity in a ceiling system and 2 hours for a wall system. All in accordance with BS EN 1634-1. Fire rated access panels have intumescent strips fitted on the frames - please DO NOT interfere with these seals.
Fire Rated to BS EN 1634
Zintec steel metal door and 25mm beaded Frame surround.
Supplied with a quarter turn lock and Key.
Door and Frame Powder Coated in RAL 9010 White, 20% Gloss.
Can be used as a wall access panel OR a ceiling access panel.
Manufactured from non-combustible materials.
Access Panel sizes
Our standard sizes are available for next day delivery (if ordered before 12pm). Please note the structural opening needs to be 5mm larger then the overall panel size. We also offer bespoke sizes, please contact us for a quote.
| Sizes | Structural Opening | Opening with door removed | Hinged |
| --- | --- | --- | --- |
| 300 x 300 | 305 x 305 | 276 x 276 | |
| 450 x 450 | 455 x 455 | 426 x 426 | |
| 550 x 550 | 555 x 555 | 526 x 526 | |
| 600 x 600 | 605 x 605 | 576 x 576 | |
| 600 x 900 | 605 x 905 | 576 x 876 | Hinged Long Side |
| 600 x 1200 | 605 x 1205 | 576 x 1176 | Hinged Long Side |
Locking Options
The standard stocked locking option is a three-way lock
Available locking Options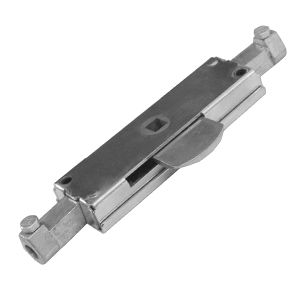 Three-way locking STANDARD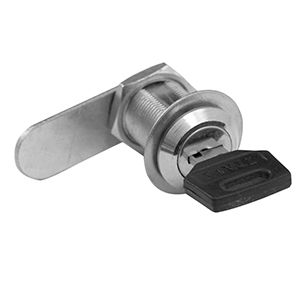 Key lock
Tamper-proof lock
Memory
test 1
<a href="image/catalog/pdf/JAK.MD.BF.FR.pdf"><i class="flaticon-download164"></i> Download Data Sheet</a>
test 2
Metal Door
test 4
<a href="image/catalog/pdf/Fittinginstructions.pdf"><i class="flaticon-download164"></i> Download Installation Instructions</a>
test 5
Tee Key Operated Three Way Lock
test 6
Concealed Beaded Frame
test 8
1.2mm Zintec steel and finished in a white powder coating (RAL 9010 20% gloss)
Processor
Description
If you wish to return a standard stock item, simply send it back to us and you will be refunded providing it is received in perfect condition, 100% complete, unused and includes packaging.
Clockspeed
Dispatched same day for next working day (Mon-Fri) if ordered before 1pm. Free delivery to mainland UK.
No. of Cores
<a href="image/catalog/pdf/coshhreport.pdf"><i class="flaticon-download164"></i> Download COSHH Report</a>